Join the Citizen Action for Tigers (CAT) Walks at Sungai Yu Tiger Corridor and Taman Negara National Park, Malaysia, to help save Malayan Tigers from the edge of extinction — Friday 16-18 August and 18-22 September 2019.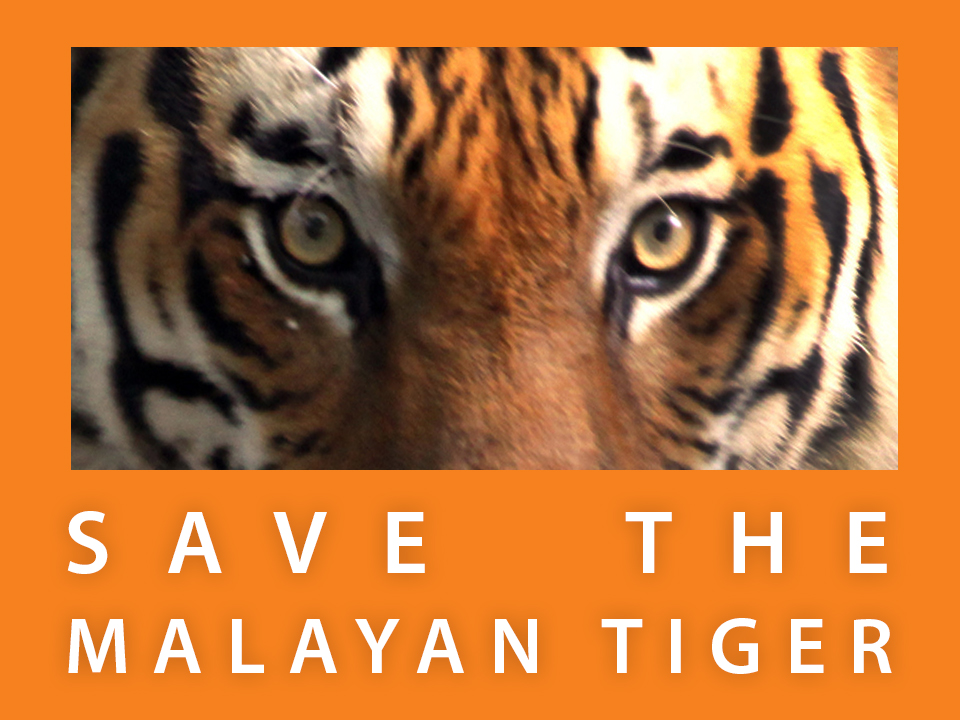 When you participate in a catwalk, you are directly helping in the survival of the Malayan Tiger, its rainforest home, and the amazing diversity of plants and animals living there.
There are now less than 200 Malayan Tigers (Panthera tigris jacksoni) left in the wild in Peninsular Malaysia.
This Malayan sub-species is on the extreme edge of extinction.
The Citizen Action for Tigers (CAT) program by the Malaysian Conservation Alliance for Tigers (MYCAT) involves participants walking on the trails where the Malayan Tiger and other wildlife have been recorded.
The presence of volunteer walkers on these trails discourages illegal and destructive activities such as:
poaching of wildlife
cutting of rainforest trees
burning of rainforest
clearing rainforest for illegal plantation
These survey walks will:
report on animal snares and traps encountered so that they can be de-activated.
submit evidence of wildlife poaching activities encountered to the Wildlife Crime Hotline so that they can be investigated and stopped.
Since the first catwalk in 2010, more than 200 cat walks have been done by more than a thousand volunteer participants from over 28 countries, with more than 160 poaching snares found by walkers and destroyed.
If you are able to join in the fight to save the Malayan Tiger from extinction, please contact Andrew who will provide you with more details and answer your questions to eventually connect you with the person-in-charge of catwalks at the MYCAT office in Kuala Lumpur.
Hp: 9856 2262
Email: andrewtay.sg@gmail.com
The Malaysian Conservation Alliance for Tigers (MYCAT) is an alliance of the Malaysian Nature Society, TRAFFIC Southeast Asia, Wildlife Conservation Society-Malaysia and WWF-Malaysia, and is supported by the Department of Wildlife and National Parks Peninsular Malaysia.