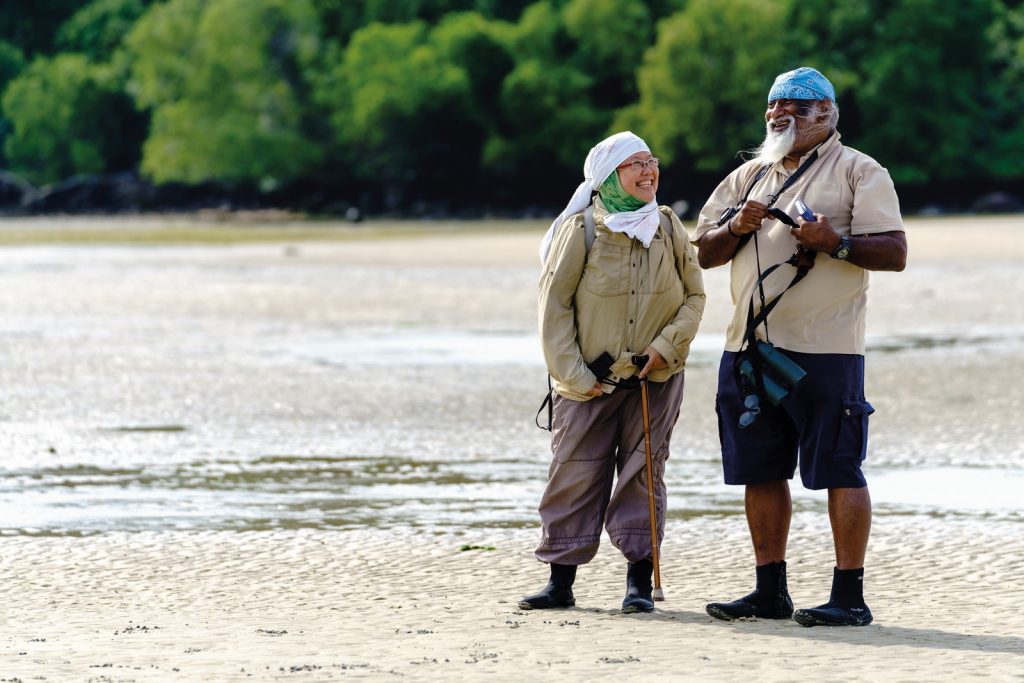 ---
Subaraj Rajathurai
1963 – 2019
I was in college on my first journey into nature at Bukit Timah Nature Reserve. And even though this was a strange environment that I wasn't particularly used to, it felt like coming home. I never turned back since.

A lot of people do give up their dreams, but are they happy? Do they look back in regret? I don't. I'm a firm believer that if you have a passion, a dream, make it work. Because that's who you are supposed to be.

Subaraj Rajathurai
---
Singapore has lost an amazing son, superb naturalist, master nature educator and passionate conservationist.
Subaraj Rajathurai was a walking encyclopedia and fountain of knowledge on biodiversity. He cared deeply for nature, fought for Mother Earth and gave unselfishly to us all.
A pioneer in nature conservation, Subaraj spoke fearlessly to protect our last wilderness — even when it was unpopular to do so. He continued being a voice for the voiceless, even during the last days of his life.
Subaraj inspired generations of students and budding conservationists. All will never forget the lessons he taught about the importance and beauty of the amazing natural world we live in.
All of us at Cicada Tree Eco-Place are devastated by the loss of a wise, caring and courageous friend. We will always miss his hearty laughter and huge personality.
Subaraj, your demise is a huge loss that can never be replaced. We owe you a debt of gratitude and will always strive to carry on your torch and legacy.
May you rest in peace with the songs of birds in the eternal jungle.
---
Read about Subaraj's lifetime of contributions to nature conservation, as reported in The Straits Times, The New Paper and TODAY newspapers. Watch this poignant Singapore Tourism Board Passion Made Possible feature celebrating his life: