by Teresa Teo Guttensohn
with contributions from Journeys Pte Ltd
29 July is Global Tiger Day. This article is dedicated to the Malayan Tiger, now extinct in Singapore. It honours the last 200 wild Malayan Tigers fighting for survival in the jungles of Malaysia. Can we save this living emblem of Singapore and Malaysia before it's too late?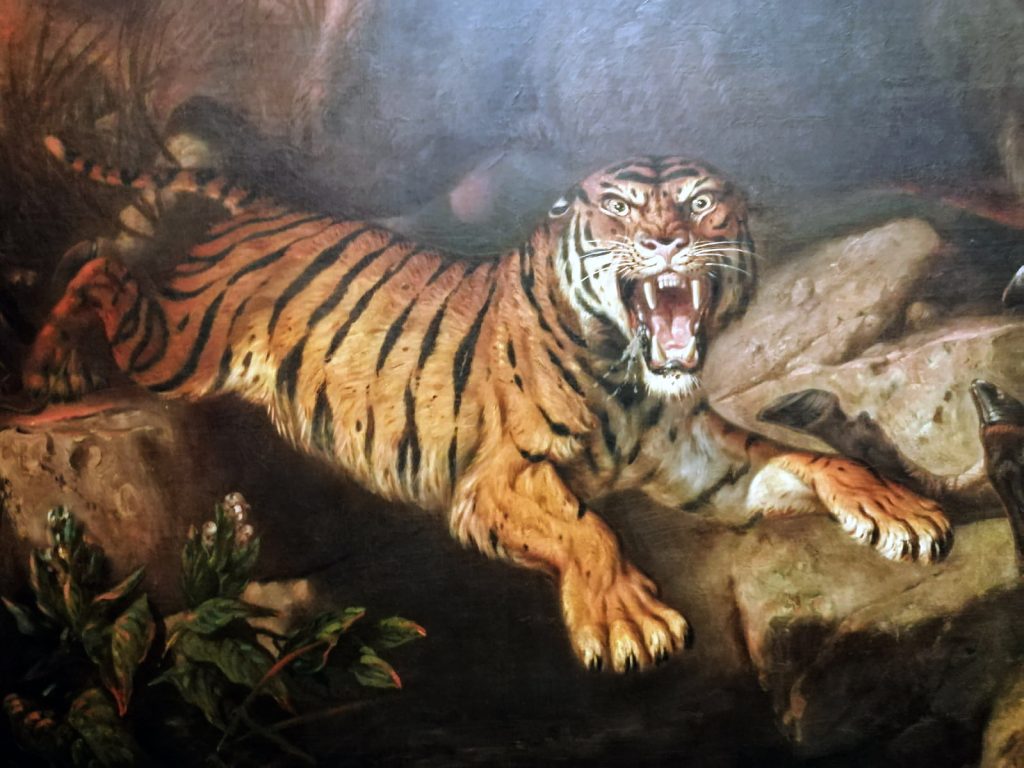 A Powerful Asian Symbol
Throughout history and across many cultures, no animal has inspired as much awe as the largest wild cat on the planet, the majestic Tiger (Panthera tigris).
In Asian art and mythology, this impressive feline is a powerful symbolic animal that is feared, admired and glorified. Unsurprisingly, the endangered tiger is regarded as exotic, charismatic and the most popular animal in the world.