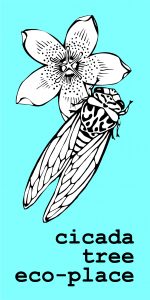 who we are
We are a non-profit, non-governmental organisation run entirely by a group of volunteer educators and environmentalists.
Co-founded in 2006 by a group of five Singaporeans, and supported by volunteer educators, conservationists, environmentalists, eco-artists and wildlife activists, it was formally registered as a society the following year in 2007.
The society was formed in urgent response to the alarming climate change crisis and its impact on wildlife and humans. It advocates for the protection of our precious natural heritage and seeks to educate the youth and communities about eco-living to combat global warming.
To make a difference for wildlife, we have dedicated our efforts to building bridges between the public and our spectacular biodiversity. With this in mind, we champion environmentally-friendly practices that are both impactful and practical, to individuals and organisations alike.
our name
Cicada Tree Eco-Place takes its name from the Cicada Tree – Ploiarium alternifolium, or riang riang in Malay – a freshwater swamp plant native to Singapore whose habitat is locally endangered. It remains a mystery as to why this small tree or shrub plant is named after the cicada insect.
our mission
1 – To provide affordable and quality environmental education for all, especially the young
2 – To conserve and protect our natural heritage by raising awareness of both local and regional flora and fauna
3 – To demonstrate and encourage adoption of an eco-lifestyle by individuals and organisations
our environmental programmes
We have crafted a range of environmental education programmes centred on the twin pillars of experiential environmentalism and local culture. Thus far, we have reached out to thousands of participants aged 5 to 85 of all socio-economic backgrounds.
Our programmes are designed to be fun, informative and engaging – riang also means 'merry' in Malay!
---
Cicada Tree Eco-Place is a registered society in Singapore.
REGISTRY OF SOCIETIES
ROS 1055/ 2007
Year of Establishment: 2007