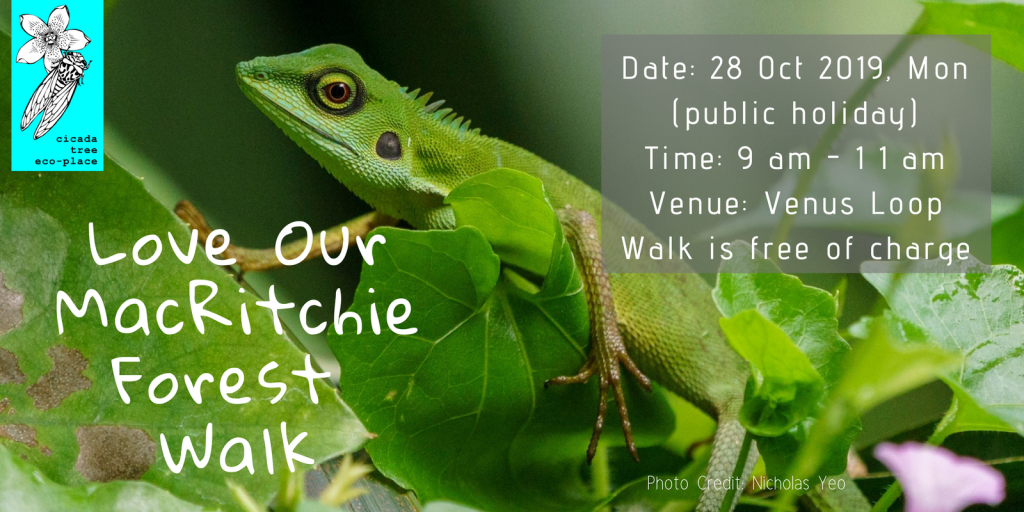 Monday, 28 October 2019
9:00 AM – 11:00 AM SST
Venus Loop, Venus Drive
Walk along the pristine stream to spot the many amazing creatures which call this rainforest home.
Hidden within the stream are many animals like soft-shell turtles, freshwater crabs, terrapins, fishing spiders and amphibians that depend on clear, unpolluted freshwater streams for survival.
You might also spot long-tailed macaques, clouded monitor lizards, gliding lizards, treeshrews, emerald doves, racket-tailed drongos and many other birds, butterflies and insects.
Various plants and trees that are home and food for our forest fauna can also be seen on this walk. These include huge terentang trees, fig trees, and tall bamboo groves.
The wild rainforest is an open science museum and a living house of biodiversity. Come with us, and learn more about this rainforest.