Interview by Teresa Teo Guttensohn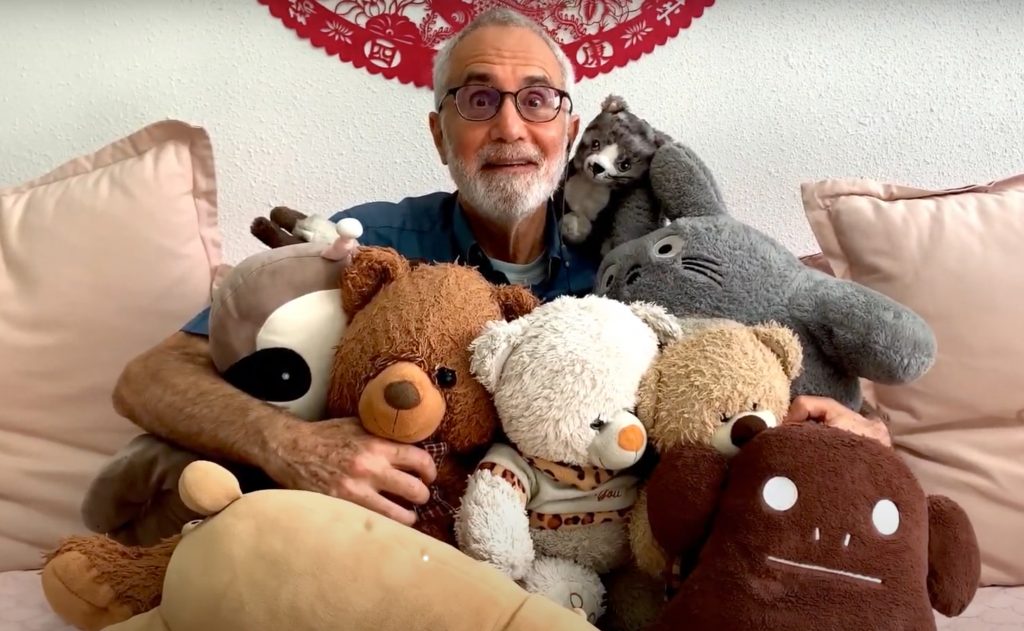 We hear from Dr George Jacobs, on his takeaways from the ongoing COVID-19 global pandemic challenges and its aftermath.
This is the final segment of a three-part interview series on COVID-19.
Q: What is your take on life in the time of COVID-19?
GJ: I way underestimated COVID-19. I thought it would be gone fairly quickly like SARS, or not very impactful like a worse-than-average version of the annual flu. Wow – was I wrong! And, it seems like COVID-19 actually is rather minor as to the death rate compared to the viruses that may be coming next. Scary.
Here's a 1min 10sec video I made about that fear:
Q: What did you experience during the lock-down?
GJ: In some weird ways, the lock-down was a kind of warped wish come true. Things that greenies like me have been urging, such as less air travel and other uses of fossil fuels, were happening, not because people decided to act against the threat posed by global warming, but because we were all locked down.
Q: What about work for you during the circuit breaker and now that the lock-down is somewhat relaxed?
GJ: For about seven years, I had a job at James Cook University Singapore, where Dr Denise Dillon (your previous interviewee) teaches. However, last year, I left that job to devote myself to a social enterprise and to volunteer work, while making money from freelance teaching. COVID-19 has been very bad for the social enterprise, which already had its share of troubles, and the freelance teaching almost completely dried up. Fortunately, there were lots of opportunities for satisfying volunteer work.
Q: How do you survive?
As a senior citizen, I'm subsidized by my payments from CPF and from its U.S. equivalent (I'm a Singaporean, but I lived most of the first half of my life in the U.S.). Being stuck at home gave me lots of time to write papers, books, social media posts, Forum page letters, etc. I'm looking forward to continuing to work mostly from home.
Q: Could you give us some examples of your volunteer work?
GJ: Gladly. I worked with academics in Malaysia and at JCUS on a study that documented that the media gives much more attention to COVID-19 than it does to ongoing causes of death, which kill and otherwise affect more people: lack of access to clean water, sanitation, and sufficient food.
Also, my doctorate is in Education, and among my special interests is encouraging students to do cooperative learning: learning with peers, instead of only learning alone or with teachers. I wrote some papers talking about how to do cooperative learning even when doing online learning.
Q: You're known for your advocacy of plant-based diets. What's happening with that during the pandemic?
GJ: Vegans have long had our Big 3 reasons: animal-based foods are bad for human health; are key destroyers of the environment and provokers of climate weirding; exact horrendous suffering on non-human animals.
Now, we can make it a Big 4, as many pandemics – Spanish Flu of 1918, AIDS, Bird Flu, Swine Flu, SARS – are zoonotic diseases that go from other animals to humans. The contact that leads to that transmission often takes place because humans destroy the animals' homes and incarcerate the animals for our food.
Also, there is evidence that we are more likely to survive pandemics if we have a strong immune system, and plant-based diets can help. That idea was the genesis behind this video, that I helped make early in the pandemic:
Q: Something else we missed because of the pandemic are the CAT Walks at Taman Negara in Malaysia to protect tigers. Are you looking forward to those starting again?
GJ: For sure. I did a CAT Walk each of the past three years and am hoping against hope that we'll be able to do another one later this year. In the meantime, I've donated money, an article about the Malayan tiger was published https://periodicos.unb.br/index.php/erbel/article/view/29896, and I made a video in TikTok style:
Q: Any future plans?
GJ: More of the same, but I'm hoping to get some more steady teaching work, maybe online teaching. Also, I'm helping organise a program called '10 Weeks to Vegan', a guided programme for people who want to try vegan diets. It's already in 10+ countries, and we're working to Singaporean-ise it:
Also, I'm trying hard to stay physically and mentally healthy as I approach 70 years of age. I never realised it could be so challenging.
In some weird ways, the lock-down was a kind of warped wish come true. Things that greenies like me have been urging, such as less air travel and other uses of fossil fuels, were happening, not because people decided to act against the threat posed by global warming, but because we were all locked down.

Dr GeorGe jacobs