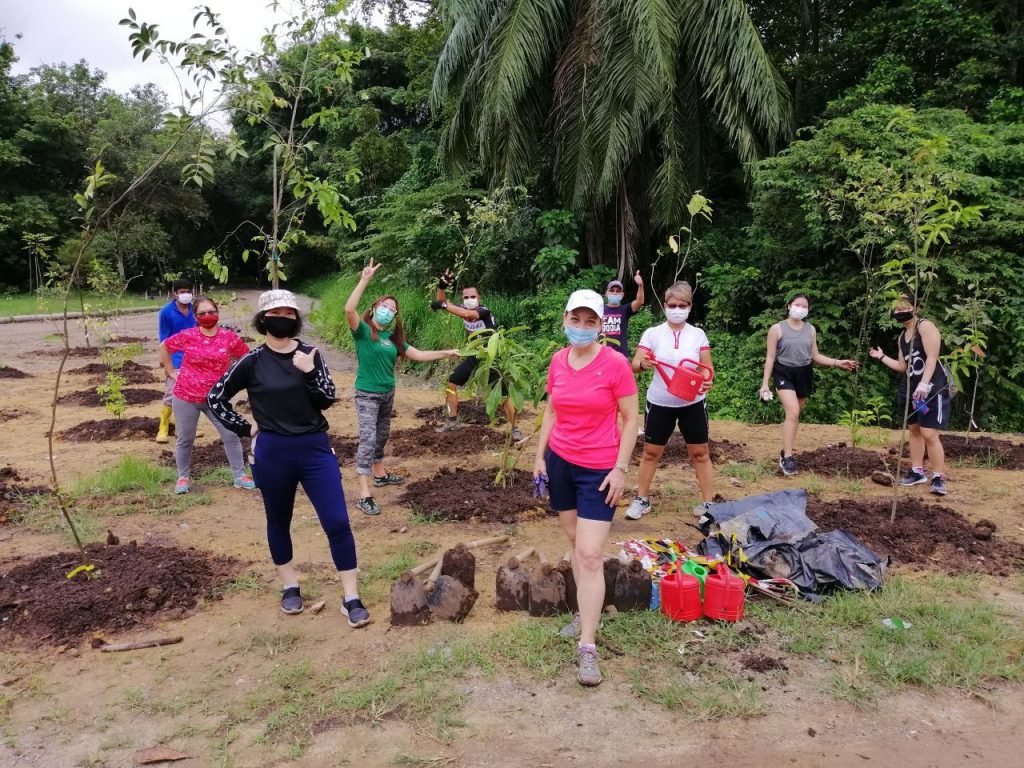 Volunteers and friends of Cicada Tree-Eco Place continued our safely distanced greening work at Pulau Ubin on 27 and 28 November 2020.
A total of 64 volunteers helped to plant 246 trees at Pulau Ubin in support of NParks' One Million Trees Movement. Organised by Cicada Tree Eco-Place, it is the third tree planting event after Pesta Ubin and Macritchie Reservoir earlier in 2020.
Here are some photos of participants hard at work on Friday:
And more photos from Saturday:
Thank you to everyone involved: Team Nila and staff of SportSG, Dr Denise Dillon and student volunteers from James Cook University, Dr George Jacobs and green friends from Kampong Senang, Alex and family, Seetha Sharma and volunteers from US Embassy, staff volunteers of ROHEI.
Volunteer coordinators Jeffrey Roslan, Denise Dillon, Seetha Sharma, Kripa Dubey & Lim Li Fang from Cicada Tree Eco-Place helped coordinate the event. Many thanks as well to Kah Ming, Yook Sau and the team from NParks.